VTechWorks is currently undergoing indexing. There may be some unusual behavior with item visibility on February 24, 2018, until the index is complete. Please contact vtechworks@vt.edu if there are continuing difficulties.
The Incidence of Stress Fractures Among All Female Division I Athletes at Virginia Polytechnic Institute and State University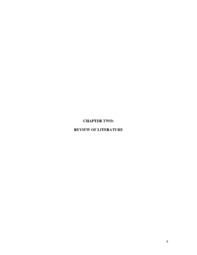 View/Open
Downloads: 14
Downloads: 8
Downloads: 8
Downloads: 7
Downloads: 6
Downloads: 7
Downloads: 6
Downloads: 8
Downloads: 6
Downloads: 10
Downloads: 8
Downloads: 8
Date
1999-04-20
Author
Logsdon, Susannah M.
Abstract
Stress fractures are common overuse injuries that have plagued athletes for many years. Often referred to as fatigue fractures, they are formed when the skeletal muscles fatigue and can no longer absorb the shock of repetitive pounding activities such as running. Stress fractures are most common in the weight-bearing bones of the lower extremities and are usually preceded by sudden increases or changes in training routines. Because they are most common in athletes who are least fit, it has been hypothesized that freshmen athletes who are not prepared for the increased physical demands of college athletics have the greatest risk for developing stress fractures compared to other academic classes. As of yet however, there have been very few studies that have examined the interaction of different variables such as academic class, on the formation of stress fractures. Therefore, the purpose of this study was to look at the incidence, frequency and pattern of stress fractures among the female athletes at Virginia Polytechnic Institute and State University. A retrospective analysis of 28 injury cases over four years revealed that 67% of the injuries occurred in freshmen athletes. The majority of these were in the lower leg and occurred in mid-season rather than pre-season. There were no relationships found between the variables sport, class, site and season and thus it was concluded that the incidence of injury was not affected by the interaction of these variables. However, the variables themselves did influence the formation of stress fractures. Ultimately, this study provided insight on what factors should be carefully examined in order to prevent future stress fracture injuries in collegiate athletes.