From Bible to Babel Fish: The Evolution of Translation and Translation Theory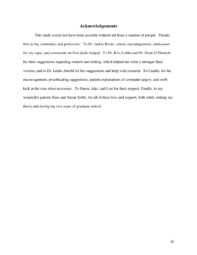 View/Open
Downloads: 23
Downloads: 93
Downloads: 14
Downloads: 20
Downloads: 18
Downloads: 71
Date
2004-04-28
Author
Settle, Lori Louise
Abstract
Translation, the transfer of the written word from one language to another, has a long history, and many important scholars have helped shape its perceptions, accepted processes, and theories. Machine translation, translation by computer software requiring little or no human input, is the latest movement in the translation field, a possible way for the profession to keep abreast of the enormous demand for scientific, business, and technical translations. This study examines MT by placing it in a historical context â first exploring the history of translation and translation theory, then following that explanation with one of machine translation, its problems, and its potential.
Related items
Showing items related by title, author, creator and subject.
Estabrooks, Paul

(

Center for Public Health Practice and Research,

2013

)

Fedkenheuer, Kevin E

(

Virginia Tech,

2016-07-14

)

Disease outbreaks caused by oomycetes can be catastrophic. The first part of this dissertation describes development of a system to identify potential new and durable resistance (R) genes against P. sojae in soybean ...

Lindsay, Myles

(

Virginia Tech,

2004-12-15

)

Hemophilia B is a debilitating and life-threatening disorder caused by a deficiency in or dysfunction of factor IX (FIX), a complex plasma glycoprotein required for the formation and maintenance of blood clots. Treatment ...