From Bible to Babel Fish: The Evolution of Translation and Translation Theory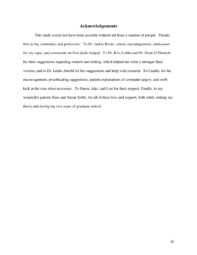 View/Open
Downloads: 11
Downloads: 63
Downloads: 9
Downloads: 14
Downloads: 12
Downloads: 65
Date
2004-04-28
Author
Settle, Lori Louise
Abstract
Translation, the transfer of the written word from one language to another, has a long history, and many important scholars have helped shape its perceptions, accepted processes, and theories. Machine translation, translation by computer software requiring little or no human input, is the latest movement in the translation field, a possible way for the profession to keep abreast of the enormous demand for scientific, business, and technical translations. This study examines MT by placing it in a historical context â first exploring the history of translation and translation theory, then following that explanation with one of machine translation, its problems, and its potential.
Related items
Showing items related by title, author, creator and subject.
Wu, Haiteng

;

Moen, Cristopher Dennis

(

2016-02-06

)

The goal of this study is to quantify the restraint provided by insulated metal panels (IMPs) to girts and purlins in a metal building wall and roof system. These panels are fastened to their support members with screws ...

Belt, Judith Ann

(

Virginia Polytechnic Institute and State University,

1975

)

Mather, W. H.

;

Hasty, J.

;

Tsimring, L. S.

;

Williams, R. J.

(

CELL PRESS,

2013-06

)

It has been shown experimentally that competition for limited translational resources by upstream mRNAs can lead to an anticorrelation between protein counts. Here, we investigate a stochastic model for this phenomenon, ...